Join PNP Events Ltd to be part of something magical.
PNP Events Ltd. (Event licensed through Rail Events International)
THE POLAR EXPRESS™ Train Ride
The Polar Express is a children's book written and illustrated by Chris Van Allsburg that was later adapted into the 2004 motion picture starring Tom Hanks. Our Polar Express Train Ride begins just like the film, where The Polar Express will arrive at the platform to collect guests to take them to the North Pole. Passengers will get to meet the beloved characters from the film including the conductor, the singing chefs, the hobo and of course the main man himself, Santa. Families are encouraged to wear PJs as they experience the fun-filled theatrical adventure, drink hot chocolate and eat cookies as they make their way to the North Pole. Once at the North Pole, Santa will arrive on board to meet with each guest (young and old) and give those on the nice list the first gift of Christmas, a silver sleigh bell, just as he does in the film.
We are seeking actors and musical theatre performers for this live, interactive theatrical show. In addition to talent, we are looking for actors who can speak in an American accent, that are team players, enjoy working with children, who have good improvisation skills and who can embrace the interaction between themselves and passengers to create a fun, entertaining and heart-warming experience.
All cast members need to be able to:
• React quickly to changing circumstances
• Sing (Christmas carols mostly!)
• Dance (able to follow a basic routine)
• Be 18 years or older
• Available in November & December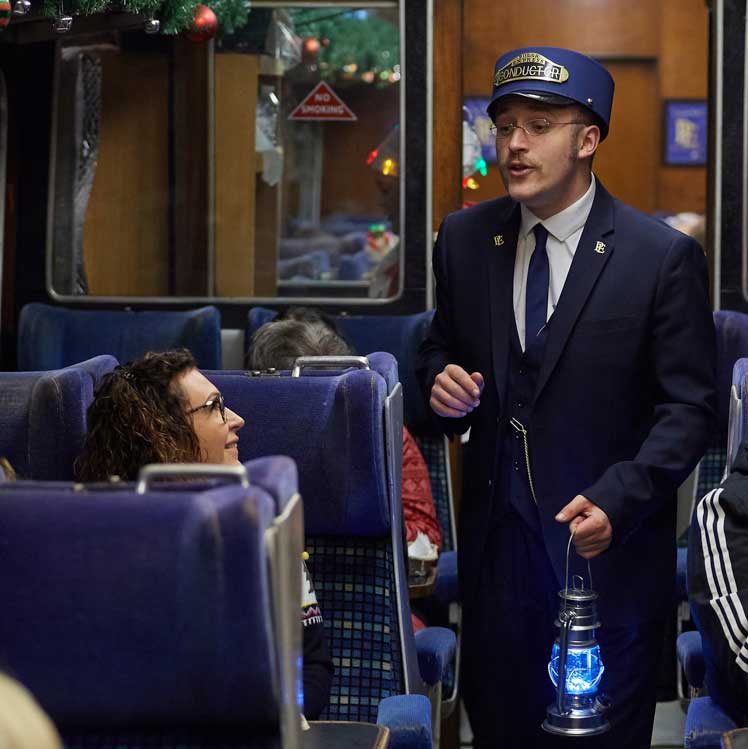 Male character aged between 25-60 (male identifying). The Conductor is a seemingly all-knowing character who has made the round trip to the North Pole many times. Punctual, rule-following and yet kindly, the Conductor establishes faith and belief. He spreads excitement about the Christmas season whilst giving each guest a characteristic or some wisdom to better their life. This role does include Christmas carol singing and actors must be able to follow a basic dance routine. The Conductor must talk in an American accent, and ideally can grow a moustache. Must be a strong actor as they have scripted pieces within the show.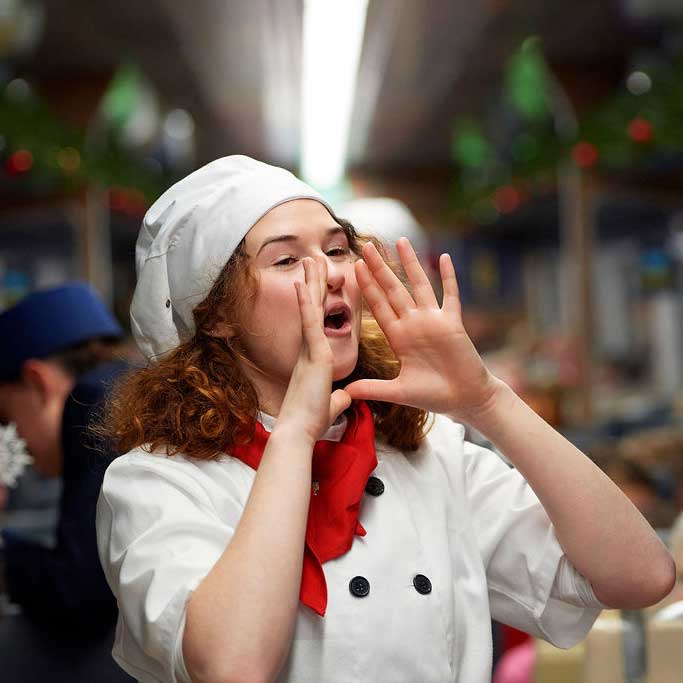 18yrs+. Upbeat and cheerful, these characters bring the train ride to life. They are full of flare and fanfare. Good all-rounders who can sing, dance and entertain in a tight space. Individuals will also be required to clean and serve hot chocolate and cookies during the performance. The chefs must talk in an American accent.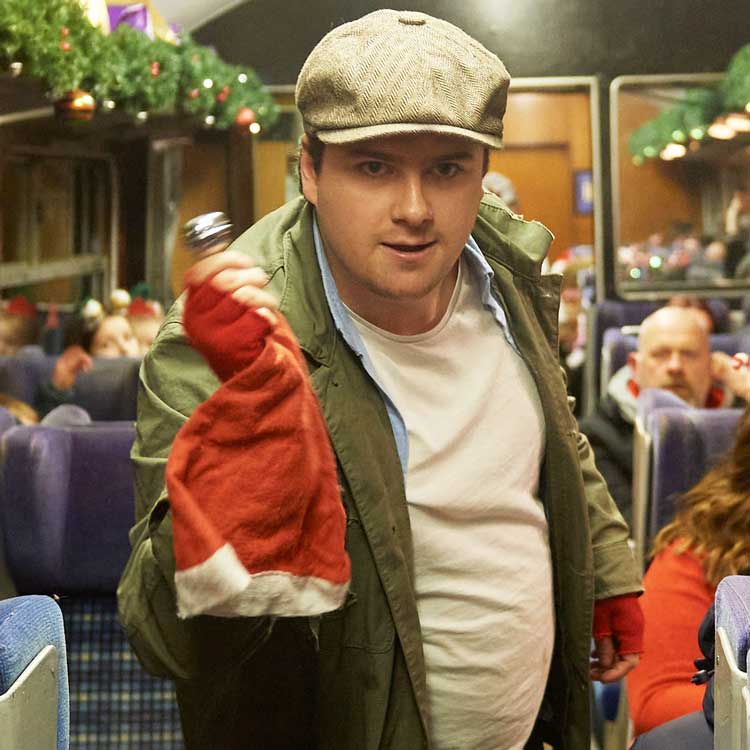 Hobo 18+yrs (male identifying). The Hobo is a magical and ghostly character who understands the true meaning of Christmas. He plays Devil's Advocate to test the strength of the audience's belief in Santa throughout the production. He is invisible to adults. The Hobo has key pieces of script so must be a strong actor. American Chicago accent required.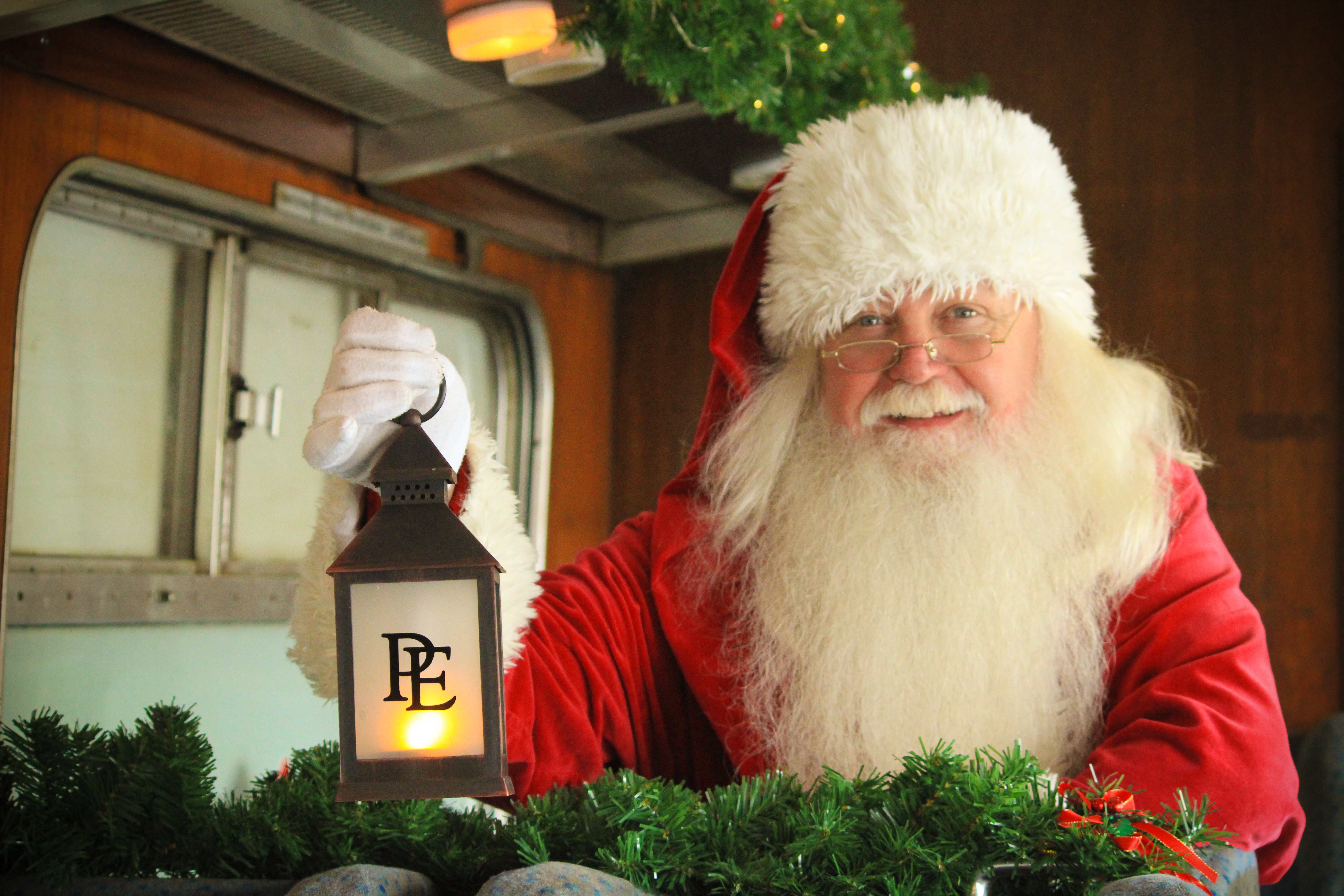 Male identifying, age 60+. Real beard preferred. A wise and magical character who spreads Christmas spirit throughout the world. He lies at the centre of the story, and carries great importance to all characters within the show. Santa is calm, patient and contemplative whilst imparting knowledge upon those who truly believe. Must be comfortable working within a tight timeframe and communicating with children and adults alike.
Please note that we have an inclusive, diverse casting approach and welcome applications from any background or ethnicity.
Cast members will each receive £120 per day plus £30 expenses for show dates. Our bonus scheme allows members of the cast to receive £300 on completion of 90% or more of the shows including 23rd December.
Rehearsals will pay £100 per day.
The pay rate for Santa is negotiable. We look for high quality Santas with experience and who look the part. Bonus points for a Santa with a real beard for example. Please get in touch if you believe you are / could be a fantastic Santa.
Accommodation is self-sourced. An allowance will be provided towards this.
The first set of auditions will be a 30 second to 1 minute video to be explaining why you want to be part of the Polar Express Train Ride, including what you know about The Polar Express book and/or film. Please include the role and location you are auditioning for. Send this along with your CV & Headshot.
The second set of auditions will be a group audition at location. This is by invite only. More information about this will be sent out with the invite.
Email casting(@)pnpevents.co.uk or click apply below.
Rehearsal and Production Information
Zoom Call Auditions
Rehearsal venue & dates:
South Devon Railway – Mon 10th Oct
Cholsey and Wallingford – Wed 12th Oct
Spa Valley Railway – Fri 14th Oct
Wensleydale Railway – Tue 4th Oct
Final, Tech & Dress Rehearsals:
Wensleydale Railway – 7th, 8th Nov
South Devon Railway – 9th, 10th Nov
Cholsey and Wallingford – 16th, 17th Nov
Spa Valley Railway – 14th, 15th Nov
Event Start Date:
Wensleydale Railway - Sat 12th Nov
South Devon Railway - Sat 12th Nov
Spa Valley Railway – Sat 19th Nov
Cholsey and Wallingford – Sat 19th Nov
Yorkshire:
The Polar Express Train Ride Wensleydale: Lemming Bar Station, Leases Road, Leeming Bar, Northallerton, DL7 9AR
South Devon:
The Polar Express Train Ride South Devon: South Devon Railway, The Railway Station, Buckfastleigh, TQ11 0DZ
Kent:
The Polar Express Train Ride at Spa Valley Railway: Wealden Railway Co. Ltd, West Station, Nevill Terrace, Royal Tunbridge Wells, Kent, TN2 5QY
Oxfordshire:
The Polar Express Train Ride at Cholsey and Wallingford Railway: Cholsey and Wallingford Railway, Wallingford Station, 5 Hithercroft Road, Wallingford, Oxfordshire, OX10 9GQ
For more information contact our team at casting(@)pnpevents.co.uk
All cast members are paid.